Drill Down Map PRO custom visual by ZoomCharts stands out among other map visuals with powerful on-chart filtering capabilities and rich customization options. In addition, its unique features such as visualizing data clusters as donut charts and multi-page tooltip enables you to show more data per location in a structured, user-friendly way.
Here is a quick overview of the visual and its main features.
Set map's base layer, use additional shape layers to define zoom-in level
Use Microsoft Azure map or a custom tile server of your choice (e.g. OpenStreetMap) as the base layer.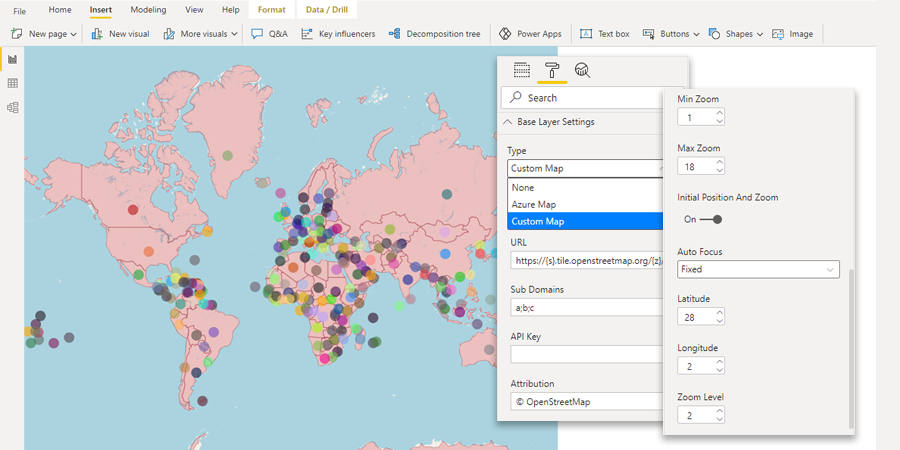 Add additional shape layers on top of it by using either built-in shapes or KML/GeoJSON files. Each layer can be bound to specific zoom levels to enable dynamic drill down experience. For example, you can limit the zoom-in to the country level, or expand it to cities, districts, ZIP codes and so on.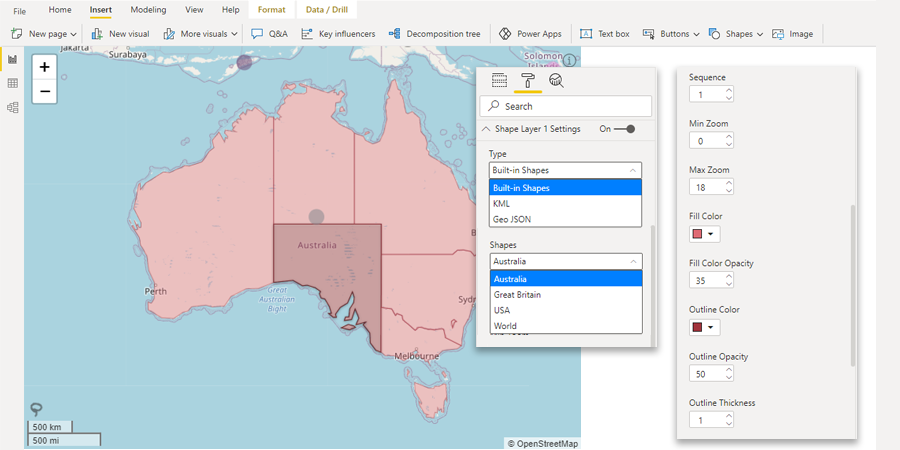 Create and store custom filters with lasso tool
Drill Down Map PRO offers powerful on-chart filtering options. Firstly, you can use built-in shapes or custom shapes imported as KML/GeoJSON as filters by selecting the shape on the map. Visual will pass the filter to the rest of the report.
Secondly, you can create additional custom filters with the lasso tool directly on the map. As a report creator you can also store these custom filters and pass them to report end-users, while end-users can create their own filters on-the-go, but won't be able to save them for the later use.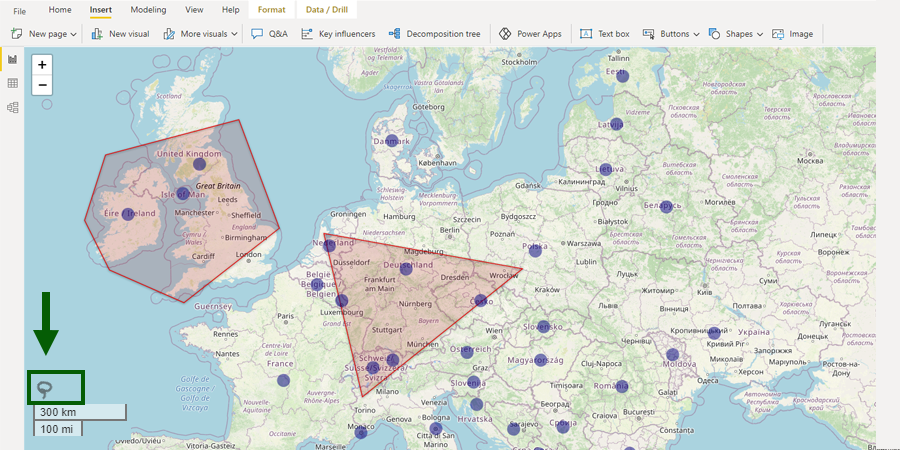 Visualize more data by adding donut charts on top of the map
When grouping data in clusters based on their location and proximity, you can turn them into donut charts to visualize the content of the cluster - data will be automatically grouped by the category field, and slices will act as category filters.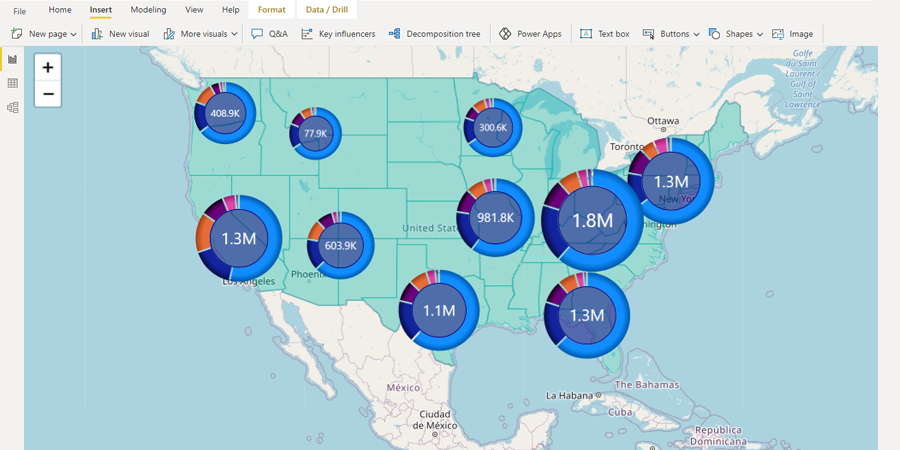 Even more, you can use multi-page tooltip to show additional information for each category. Navigation arrows within the tooltip will help users to browse this information page by page.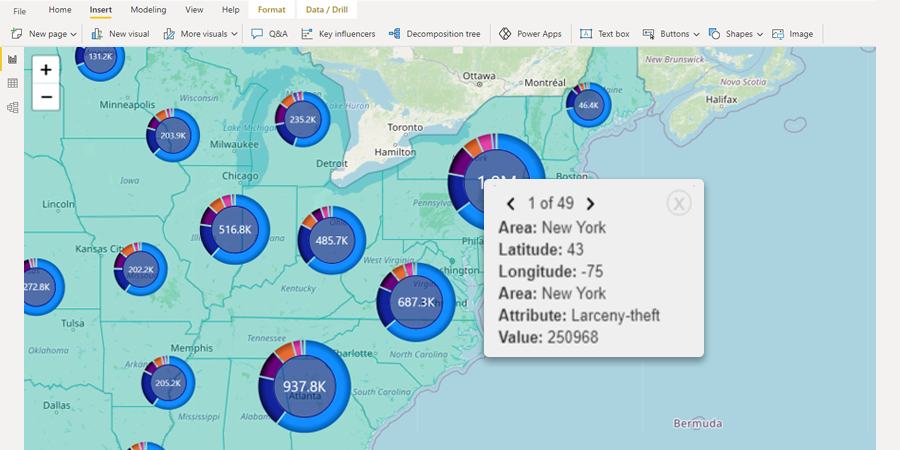 Customize your maps to make geo data even easier to explore
As all ZoomCharts custom visuals, Drill Down Map PRO comes with plenty of formatting options. There are multiple node shapes to choose from as well as image support for nodes. You can add auras, assign a different color for each node category, adjust node sizes, fonts and labels. Visual also fully supports measures, drill-through and report page tooltip.
visualizing environmental, sociodemographic and health data
mapping sales and marketing data
monitoring production and equipment data by site location (e.g. drilling or mining sites).