Designed for exploration and presentation of category-based data.
Start with the overview and drill-down into details of a certain category, with just click/tap on a category. Click/tap on the back button, in the upper left corner of the chart, or simply click anywhere on the visual and drag upwards to return to previous level.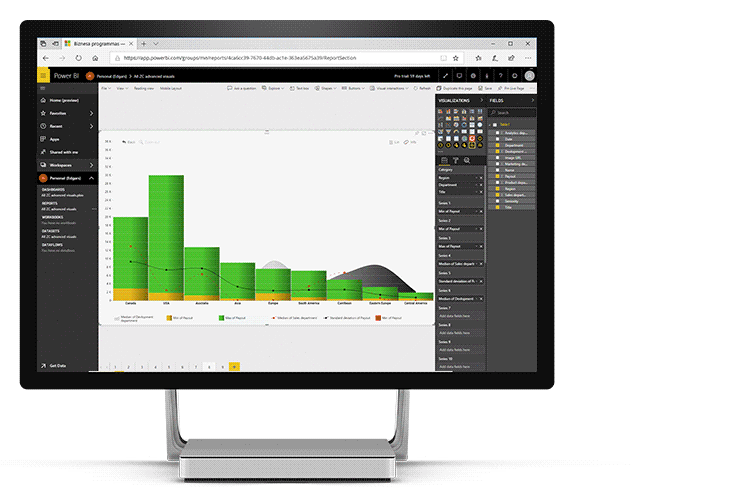 The default behavior of the chart is to SUM up all the values from the lowest to the highest level based on the category which is at the top level
The Drill Down Combo PRO is a very versatile custom visual, since it allows you to create a column, area or line and because each of the series can be configured independently, you can create unique chart combinations like clustered and stacked columns + multiple lines + area. This chart truly encourages to use your creativity for data representation.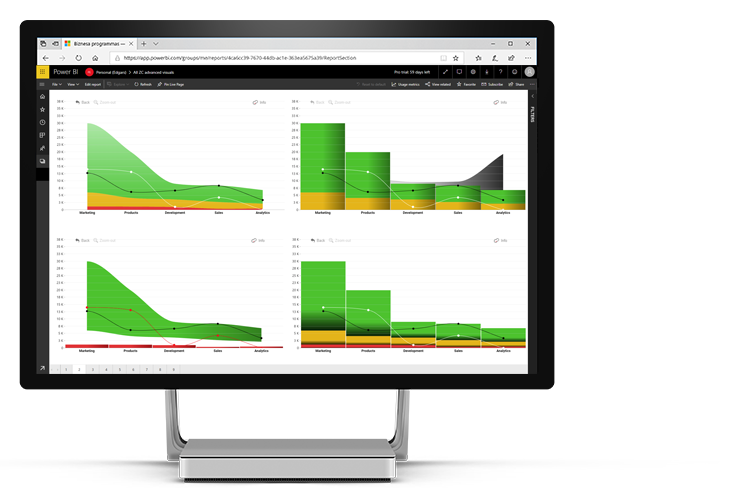 Was this helpful? Thank you for your feedback!
Sorry about that.
How can we improve it?